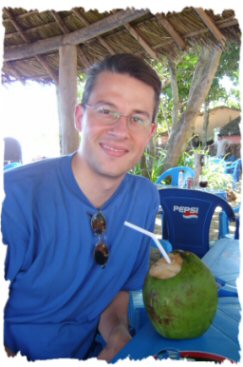 Welcome! My name is Russell Walker, and I started learning Portuguese in 2001. Here you will find lots of resources to help you learn Portuguese. The main focus of this site is on Luso-African Portuguese (i.e. the flavour of the language used in Europe and Africa), but Brazilian alternatives are also given. There is plenty of free content on this site which will help you get to grips with the pronunciation and grammar, as well as links to other online resources.
Use the menu, above, to navigate through the site. At the start of each section is a list of links to the pages within that section, and at the end of each page within a section, there is also a link to move to the next article. I have tried to make the site mobile friendly, so you can learn on the go. The main language guide starts here: Introduction.
If you want to use or re-distribute any of the material on this site, whether for commercial or non-commercial purposes, you are free to do so as long as the total amount of material you distribute is less than 10% of the total amount published on the site (i.e. just a page or two), and as long as you include the proper copyright credit and a link back to the site. In other words, you must make it clear where you got the material from - for example, as a minimum, you would need to include the following on each page that you use:
If you want to use more content for any reason, please
contact me
.